GITES IN FRANCE

GitesdeFrance.info
A listing of the top 400 Gites in France ranked by popularity
REGIONS
0. ALL REGIONS
1. Brittany and Normandy
2. Central France
3. Paris
4. Loire
5. Northern France
6. South of France
7. South West/Atlantic Coast

Gite Owners:
Add Your Website to the List. It's FREE.

Featured Gite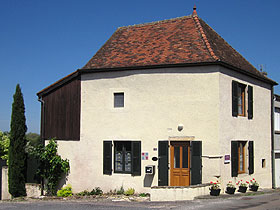 Gite in Cormatin near Taize and Cluny
La Maison du Cure is a stone built cottage from 1823 and was the home of the priests of Cormatin. Cormatin is a typical French village renowned for its 17th century Chateau. It is very convenient for the ecunemical centre at Taizé and the local town of Cluny. The Voie Verte provides easy access to the surrounding vineyards and villages. Perfect for cyclists and walkers.
View: Page 1 | 2 | 3 | 4 | 5 | 6 | 7 | 8 | 9 | 10 | 11 | 12 | 13 | 14 | 15 | 16 | 17 | 18 | 19 | 20 | 21 | 22 | 23 | 24 | 25 | 26 | 27| 28| 29| 30
324 Sites In Our Database
Last Updated: 21-4-18 12:20pm
Next Update: 21-4-18 1:20pm
Add Your Gite | Edit Account
Powered By AutoRank Pro