GITES IN FRANCE

GitesdeFrance.info
A listing of the top 400 Gites in France ranked by popularity
REGIONS
0. ALL REGIONS
1. Brittany and Normandy
2. Central France
3. Paris
4. Loire
5. Northern France
6. South of France
7. South West/Atlantic Coast

Gite Owners:
Add Your Website to the List. It's FREE.

Featured Gite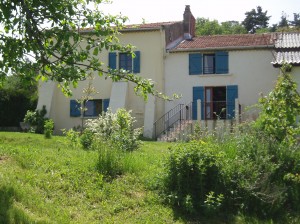 La Verrerie, Egliseneuve-des-liards, Auvergne
The Gite at La Verrerie is a traditional Auvergnate farm house which has been extensively renovated to create two self-contained homes, retaining many original features such as the exposed pine roof beams in most rooms. Each of the cottages can accomodate four people with a double and a twin bedroom. The cottages may be rented separately or together.
View: Page 1 | 2 | 3 | 4 | 5 | 6 | 7 | 8 | 9 | 10 | 11 | 12 | 13 | 14 | 15 | 16 | 17 | 18 | 19 | 20 | 21 | 22 | 23 | 24 | 25 | 26 | 27| 28| 29| 30
321 Sites In Our Database
Last Updated: 22-11-18 9:54am
Next Update: 22-11-18 10:54am
Add Your Gite | Edit Account
Powered By AutoRank Pro