GITES IN FRANCE

GitesdeFrance.info
A listing of the top 400 Gites in France ranked by popularity
REGIONS
0. ALL REGIONS
1. Brittany and Normandy
2. Central France
3. Paris
4. Loire
5. Northern France
6. South of France
7. South West/Atlantic Coast

Gite Owners:
Add Your Website to the List. It's FREE.

Featured Gite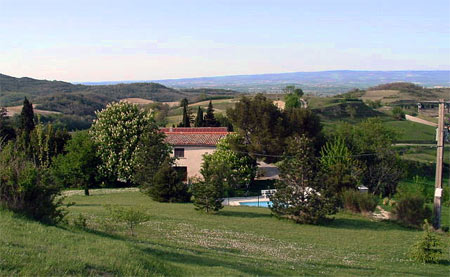 Domaine des Roujoux, Laurac, Languedoc
Between Mediteranean and Pyrenees, renovated old farm gite for 8/10 persons. 4 bedrooms, 2 bathrooms. Hill location with stunning views. Entre Mediterranee et Pyrenees, vieille ferme renovee en gite, pour 8/10 personnes, nichee dans les collines surplombant la plaine du Lauragais. Piscine, vue stupefiante.
View: Page 1 | 2 | 3 | 4 | 5 | 6 | 7 | 8 | 9 | 10 | 11 | 12 | 13 | 14 | 15 | 16 | 17 | 18 | 19 | 20 | 21 | 22 | 23 | 24 | 25 | 26 | 27| 28| 29| 30
325 Sites In Our Database
Last Updated: 19-9-18 3:54pm
Next Update: 19-9-18 4:54pm
Add Your Gite | Edit Account
Powered By AutoRank Pro